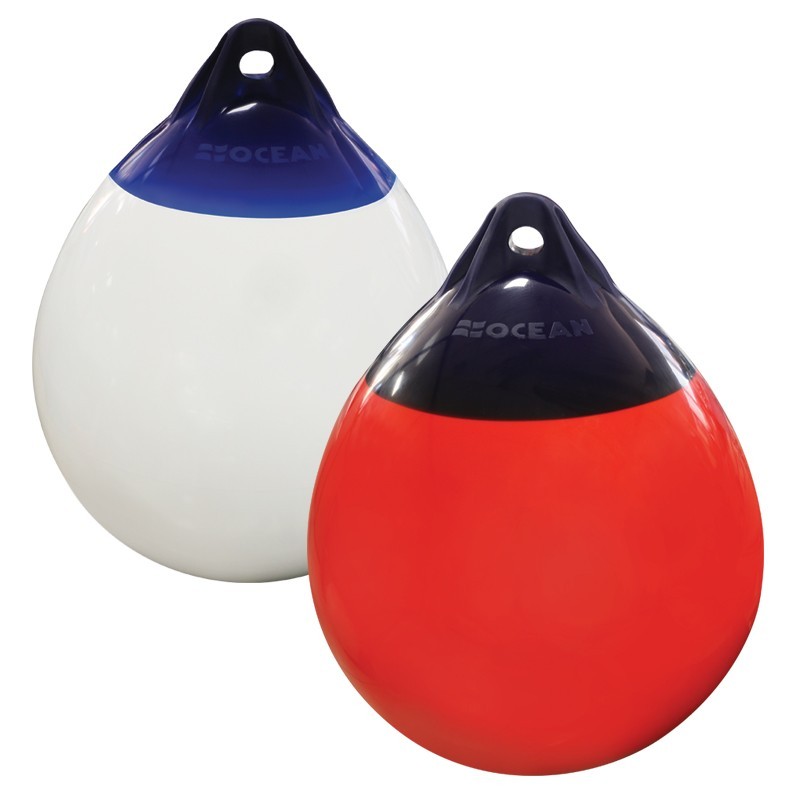  
Series R are heavy duty Buoys in which the rib-reinforced rock solid ropehold is made in such way, in order to provide extra strength and durability. A versatile commercial fishing buoy for the most adverse conditions. Marking gear for ocean, sea, river, lake, beaches, cable installation and swimming area marking it is becoming widely popular among commercial fishermen in longline fishing, for its durability but also among the recreational boats too.
They are one-piece made, which means that no parts are attached together to form the finalised buoy, and has consistent wall thickness and UV  resistant. 
Suitable for any use and any kind of boat from 20- 70ft, the Ocean Buoys "fends" proudly.
14 other products in the same category:
Reference: OF 197757
Brand: Ocean Fenders
Clip-on STANCHION cover
Reference: OF 197759
Brand: Ocean Fenders
SAIL DEFENDER clip-on lifeline
Reference: OF 197763
Brand: Ocean Fenders
Clip-on Lifebuoy Support, for Rail Ø25-28mm, White Home OCEAN Accessories OCEAN Clip-on Lifebuoy Support, for Rail Ø25-28mm
Reference: LA71149
Brand: Lalizas
Safety Line Life-Link Tripple, ISO 12401, L 200cm
Reference: LA71148
Brand: Lalizas
Safety Line Life-Link double, ISO 12401, L 185cm