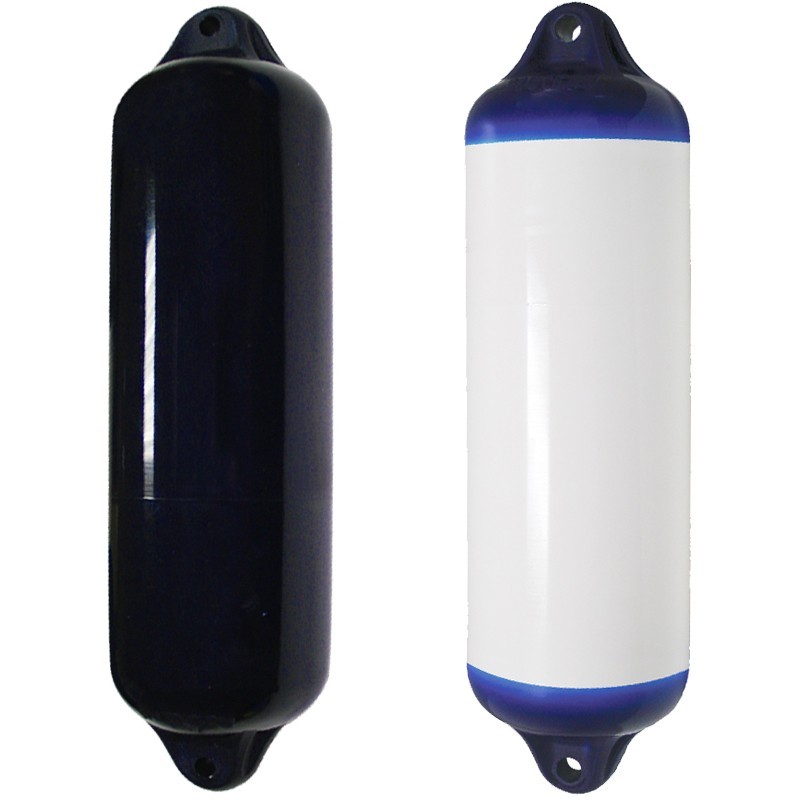  
Ocean's Classic Fenders is a series of superior quality boat fenders that offer excellent protection for any different boat. They're made of Plastisol PVC with rotation moulding procedure. They are also UV resistant for their protection from sunlight.
They are one-piece made, which means that no parts are attached together to form the finalized fender, and have consistent wall thickness as well.
Series H are heavy duty boat fenders in which the rib-reinforced rock solid ropeholds in the two sides of the fender are made in such way, in order to provide extra strength and durability for the fender.A versatile fender for the most adverse conditions.  Suitable for any use and any kind of boat from 10- 50ft, the Ocean fenders "fends" proudly.
11 other products in the same category:
Reference: OF 197763
Brand: Ocean Fenders
Clip-on Lifebuoy Support, for Rail Ø25-28mm, White Home OCEAN Accessories OCEAN Clip-on Lifebuoy Support, for Rail Ø25-28mm
Reference: OF 197759
Brand: Ocean Fenders
SAIL DEFENDER clip-on lifeline
Reference: OF 197757
Brand: Ocean Fenders
Clip-on STANCHION cover